Residential Trades Employment and Wages are Both Up Despite Shrinking GDP
Key Takeaways
Even though real GDP contracted in the first quarter triggering recession fears, residential specialty trades contractor employment stayed even month over month and is 5% higher than before the pandemic.
Trades wages are now up over 9% since the start of the pandemic to an average of nearly $35 an hour
Total wages paid in the industry have risen 15% since the onset of COVID and the residential home spending boom.
Shrinking GDP and Growing Concerns about Recession
Real GDP shrunk 1.4% in the first quarter of this year, triggering concerns about a recession. Despite shrinking gross domestic product, the gross wages paid in the residential construction sector remains a bright spot.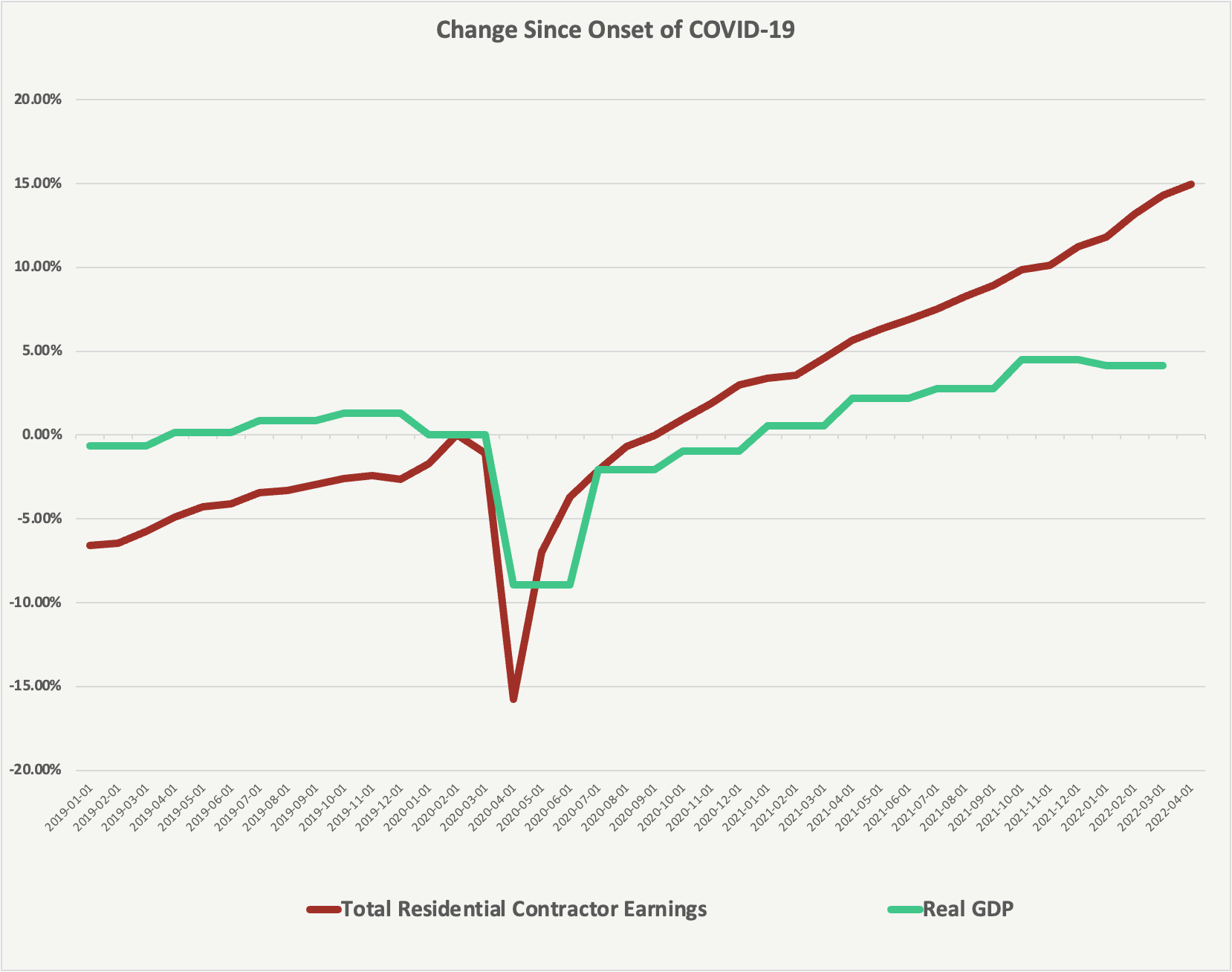 Total payrolls remained even in April, at 5% higher than the start of the pandemic (the rest of the economy is still nearly 1% lower than before the pandemic). On top of that, wages are continuing to rise, and now sit at an average in the construction sector of $34.34, 9% higher than February of 2020 and $1.78 an hour higher than last year.
tl;dr: More People, Higher Wages, Greater Economic Impact
The combination of higher payrolls and higher wages means the total earned output of the sector is 15% higher since pandemic onset, closely matching our estimates of the growth in consumer spending, and far outpacing the increase in GDP of only 4.1%. In typical economic cycles some economists like to note that housing can lead the way out of recession. In this one, housing remains a relative bright spot before any possible recession even hits.